10 Things You MUST Know Before Moving to Durham NC
Posted by Client Care at Morton Bradbury on Thursday, June 8, 2023 at 8:08:26 AM
By Client Care at Morton Bradbury / June 8, 2023
Comment
Durham is known as the Tastiest Town in the South, the Bull City, the City of Medicine, and the Startup Capital of the South. Human makes for the perfect mid-size city, located along I-95. Durham is part of the Research Triangle Park region, known for its technology companies and scholarly institutions. Durham, is a city that seamlessly blends history, culture, and innovation and is nestled in the heart of the Piedmont region. When considering a move to Durham, North Carolina here are 10 things you need to know.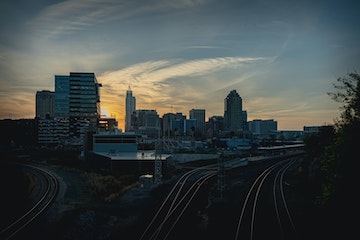 The first thing you need to know is the size of Durham. How big is Durham? It is the second largest city in the Triangle with approximately 300,000 residents. Durham is also the fourth largest city in the entire state of North Carolina.
The number two thing you need to know is Durham is in close proximity to Raleigh. When we talk about the general population of the Raleigh area, we mean all of the cities within the Triangle. The cities like Durham, Chapel Hill and all of the cities in the surrounding counties. The Raleigh-Durham-Triangle area is unique in that the three major cities which are comprised of Durham, Raleigh and Chapel Hill to form a triangle. This is why it is named The Triangle.
The third thing to note about Durham, is Duke University is located within it. Duke University is a well-known, private and research based university. It is ranked the number 10 best university by U.S News and World Report in the United States. Duke spends in excess of one billion dollars per year on research projects. This adds to Durham's thriving academic community that fosters intellectual growth and groundbreaking research. Duke is the fourth largest employer in the entire state of North Carolina. With over 43,000 employees, many of which are in the health care field. Duke has Duke University Medical Center which is world renowned and one of the absolute best places to go if you need medical treatment. Duke University Medical Center is so well renowned that the motto of the city is the city of medicine. We have helped many clients who have worked at Duke University Medical Center find a home.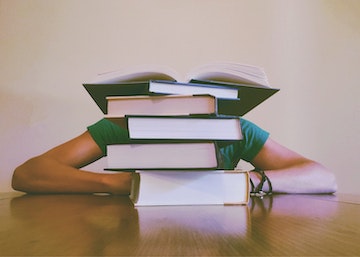 The fourth thing on our list, Durham has plenty of things to do. On the Durham Duke University campus you can take a stroll on the grounds. Duke represents English Gothic and Georgian styles of architecture, with a variety of modern and contemporary structures mixed throughout the campus. There is also Sarah P Duke Gardens with over 55 acres of landscaped gardens and wooded areas at Duke University. It also boasts over 600,000 visitors per year. At Duke they also have the Duke Lemur Center with 85-acre sanctuary for rare and endangered primates. On the campus is also the Museum of Life and Science and Nasher Museum of Art. Further, for universities, the well known and highly acclaimed North Carolina Central University which is one of the top HBCU schools in the country and is located in downtown Durham.
Downtown Durham is well renowned for its thriving restaurant scene. Downtown you will find distilleries, breweries, coffee shops, bakeries. There is the Durham Food Hall with 12 booths consisting of eateries, cafes & a central bar in chic, contemporary surroundings. There is also the Dpac, which is the Durham Performing Art Center, with an array of Broadway shows and performances. There is also the the Carolina Theater for more entertainment.
The fifth thing of note to tell you about Durham is it holds the American Tobacco Campus. This was a tobacco company founded in 1890. The warehouses were converted into restaurants, and include a walkable area. It is right next door to the Durham Bulls Athletic Park where the Durham Bulls play Minor League Baseball. For the outdoor lover, there are many parks, both walking and running trails. Eno River State Park has over 4,000 acres of nature preserve with canoeing and hiking trails. A recently added food court called Boxyard RTP with indoor/outdoor seating options and a covered pavilion to provide a unique dining experience in the Research Triangle Park area. Nestled within Durham Central Park is the Durham Farmers Market.
The sixth thing about Durham is its location. Durham is located in the north central part of the state of North Carolina. This means it is well located and easily accessible to other areas within the Triangle. It is quick and easy commute to travel both inside Durham and around the surrounding areas. Durham is 30 minutes from downtown Raleigh. It is approximately 15 minutes from downtown Durham to Research Triangle Park. The distance from downtown Durham to the airport is only about 20 minutes. Durham to Charlotte is about 2 hours and downtown Durham to the beach is about 2 hours and 15 minutes.
With all the diversity of the residents in Durham, many of which work at Research Triangle Park Medical, this allows people to have choice in housing such as living in an apartment, condo, including downtown high-rise condos many of which are under construction, or townhomes, single family homes and duplexes.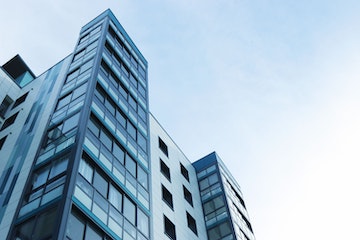 The seventh thing you need to know about Durham is it's more likely to get snow than Raleigh is. This is due to the location geographically of Durham. There is an invisible line at Research Triangle Park airport area where everything to the left of the line receives snow and everything to the right can get snow but doesn't as often. Durham gets two or three inches of snow per year.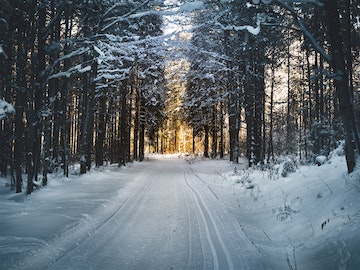 Number eight on the list of things to know about Durham is food scene. Durham is developing a reputation for excellent hot spots in the state for its food and restaurant scene with over 200 restaurants. Durham runs the gamut of many different cuisines and styles. From French Bistro cuisine, to a variety of wine bars, to steakhouses to sushi to authentic North Carolina barbecue, Durham has it all. One of he best restaurants in Durham are NanaSteak, Dames Chicken and Waffles and Cafe Perazod.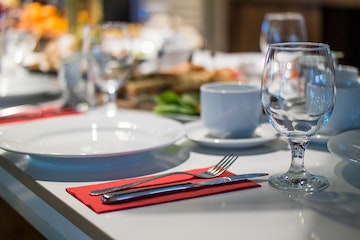 The ninth thing you need to know about Durham is it's close proximity to Research Triangle Park. A fair amount of RTP is inside of Durham County which makes it easy to go from any part of Durham to Research Triangle Park. This is a huge selling point for Durham and why many people live in Durham, especially those that work at Research Triangle Park. The distance from downtown Durham to Research Triangle Park is around 20 minutes.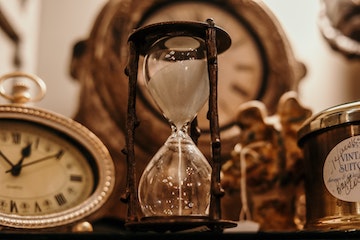 The tenth and final thing you need to know about Durham is it has plenty of shopping opportunities. Southpoint Mall in Durham is the most well known mall. The Streets at Southpoint is a large mall and one of our two top malls in the Triangle area. The Streets of Southpoint, services both Chapel Hill and Durham since it's so close to both. If you live in Raleigh you can jump on 540 and be at Streets at South Point quickly. With stores such as Nordstrom, Peloton, Apple and just about anything you can imagine. The Streets at South Point also has a number of good restaurants. Beyond The Streets at South Point there's also a ton of strip malls all over Durham. In downtown Durham you have Ninth Street which is right adjacent to Duke University. As far as grocery stores go Durham has quite the selection including Trader Joe's, Publix, Whole Foods.
When you or anyone else you know is interested in buying a home in Durham, we are here to help. Do not hesitate to contact us directly today.